Regular price
$39.99 USD
Sale price
$26.99 USD
Unit price
per
Sale
Sold out
1/4lb Hererope Fit Rope weighted jump rope adds some weight into your workout, which will train your core, endurance and build muscle. But still it also allows you to chase some fast feet combos. Great jump rope for both beginners and advanced jumpers.

Features:

8mm pvc cable with wire core (weights: 115g /0.25lbs)
slim mechanised ball bearing handles that spin smooth and the gorgeous leather grip feels amazing
Supplied Allen key and screws this rope is easily adjustable (just need some wire cutters)
Share
View full details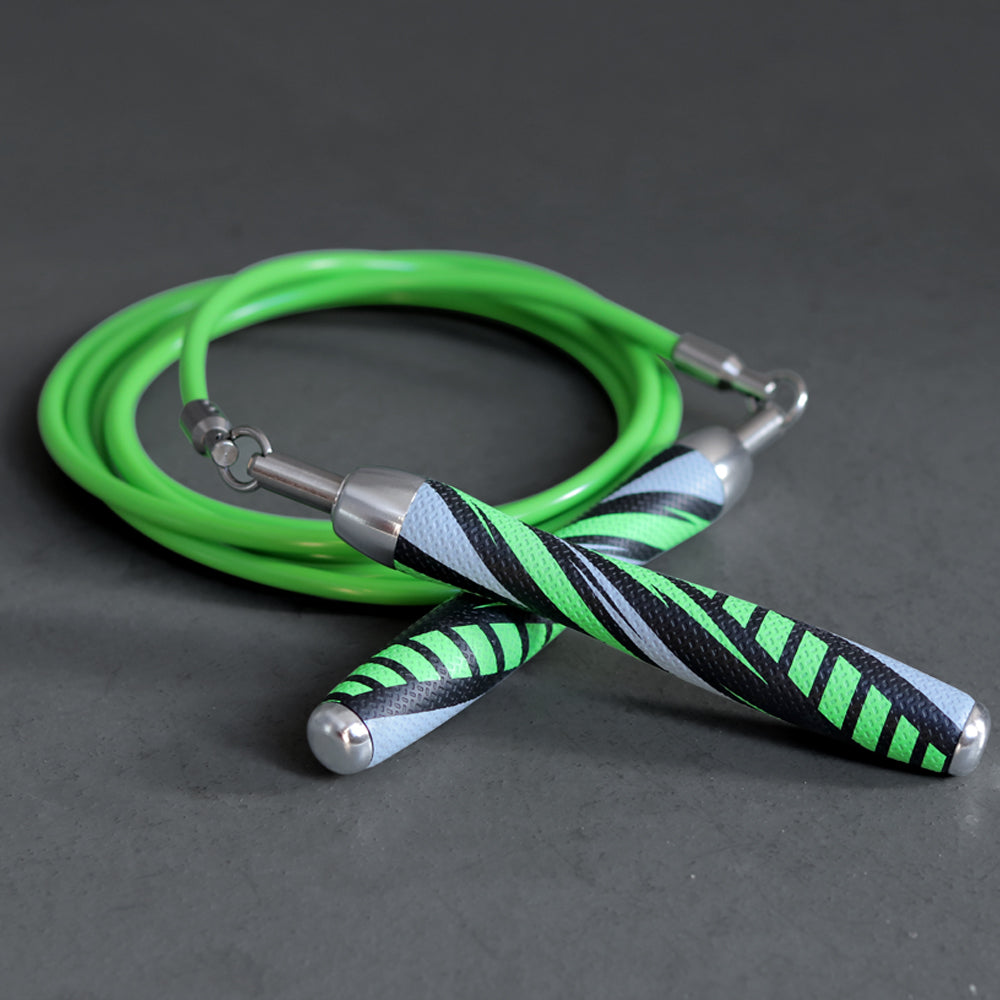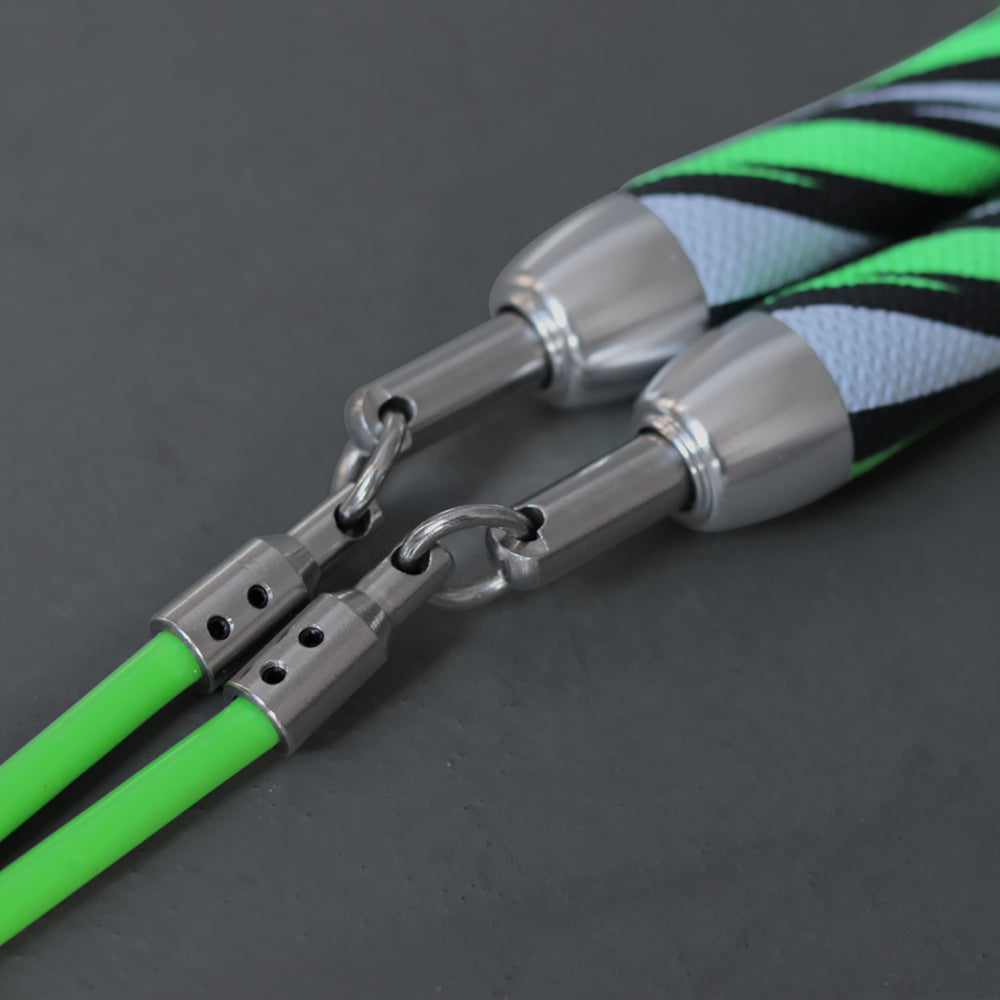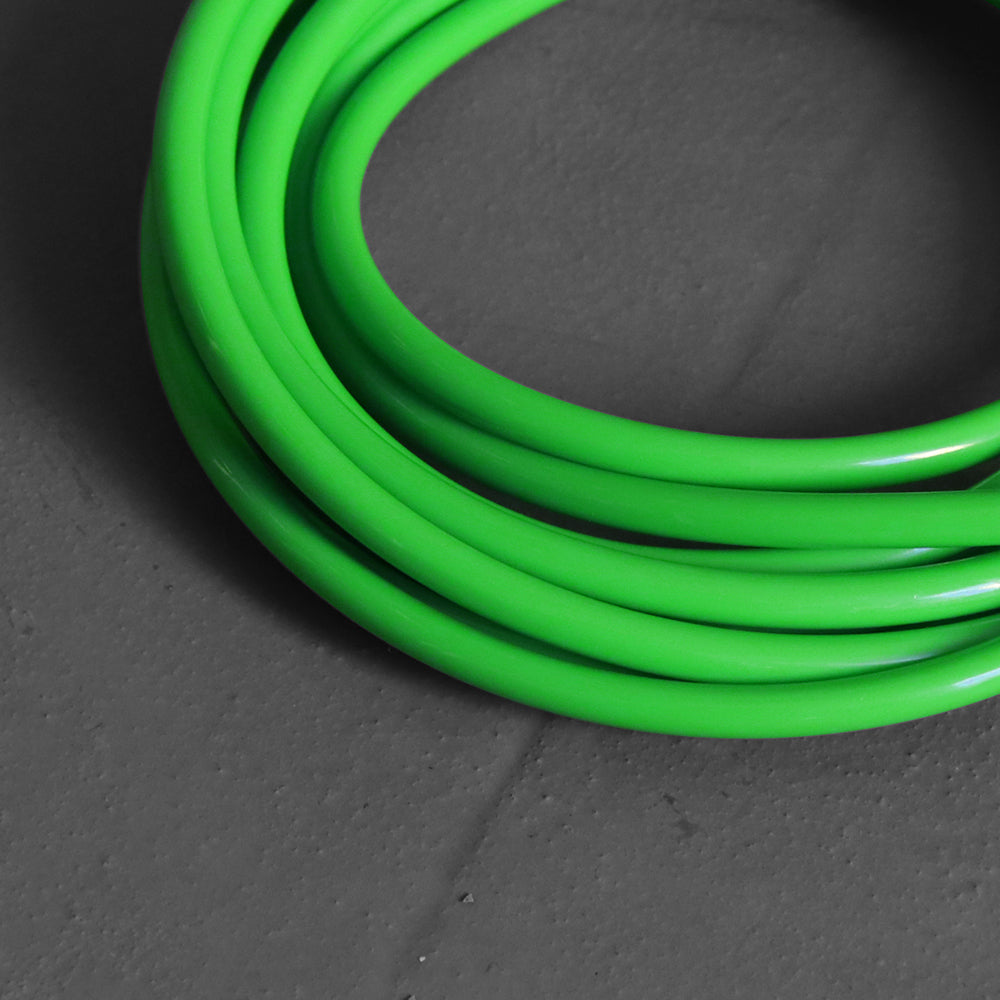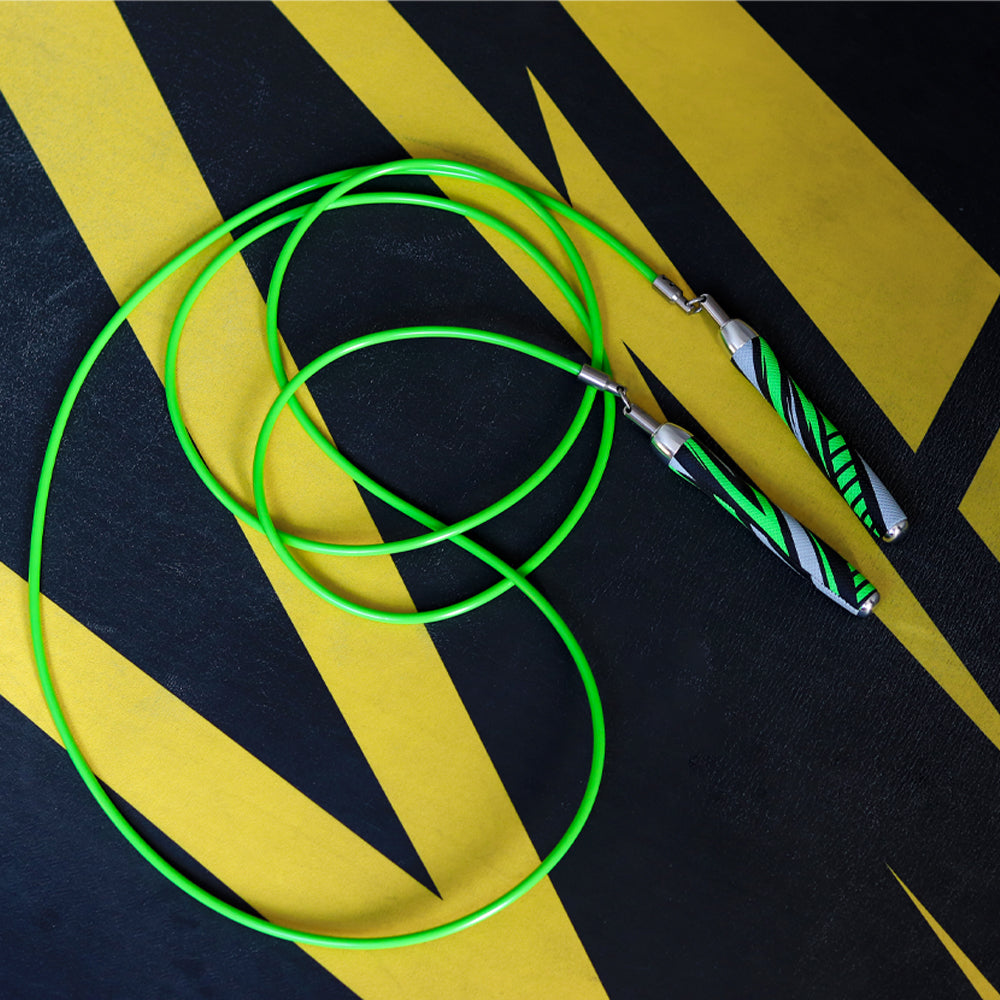 FAQ
What rope length do I need?

If you happen to fall between sizes then we recommend the following guidelines:
1. We recommend that beginners choose the longer version. This gives you more room for error when learning.
2. If you have previous jumping experience or are generally well-coordinated, then it comes down to personal preference. If you want to focus on high speeds, choose the shorter version. If you want to do more tricks and freestyle jumps, then take the longer version.
How often should I jump?

For experienced athletes: 3-5 times a week

For beginners: 1-2 times a week
What type of surface should I jump on?

We recommend jumping on softer surfaces or using a jump rope mat as this will protect both your joints and your rope.
Do I need a jump rope mat?

A skipping rope mat is recommended to extend the life of your skipping ropes and to protect the surface you are jumping on. Using a mat also reduces stress on your joints.
1 yr update
I brought this fit roap off Amazon a year ago and have not placed it down. I love this roap. I jump With it all on My tic tok page. Now I'm looking for a 1lb with this company. My fit roap is still in great condition.
Excellent rope! Great value!
I got the Fit Rope (1/4 lb, green). Quality is simply outstanding. The bearings are fanatastic, allowing a hanging handle to spin freely for a *long* time.
The rope is advertised 2.59m (~ 8.5 ft, that is 8ft 6in). However, my rope out of the box measured 8ft 7in (2.62m).
General consensus is that your rope length should be your height in English measurements plus another three feet. So, technically the rope shipped to me was spot on for my height (I am 5ft 7in).
However, I prefer just a bit shorter rope, so I shortened the rope down to 8ft 6in.
Cutting the rope is straightforward -- you can find a YouTube video online (search "adjust HereRope"). However, you *must* use wire cutter pliers, NOT scissors. The rope is mainly a thick PCV with a narrow twisted wire core.
Also, even if you don't shorten your rope, make sure that the two hex screws on each swivel are screwed in all the way into the PVC sheath. The hex screws at the end of the rope which I did not cut were screwed in sufficiently, but I found that I could easily tighten them a bit more until I met the wire core.
So, out of the box, I recommend that you check the hex screws for tightness. The rope comes shipped with a hex wrench and spare hex screws. Don't crank too hard on the wrench (it's tiny), but just enough to firmly tighten the hex screws so that they pass all the way through the PVC sheath and meet the wire core.
I did have a 1/2 lb CrossRope which I ordered about the same time as my HereRope. CrossRope also makes a good product, though expensive. But the HereRope is such an great value, and the the quality so outstanding, that I returned the CrossRope.
I also find that the 1/4 lb rope is best for my needs. I don't expect to graduate to a heavier rope, so a quick release rope system is not necessary for me.
I plan to order a second Fit Rope 1/4 lb from HereRope. One for home, and the other for travel.
I give five (5) stars all the way.
Good rope
Well made turns very smoothly the 4 ounce rope gives a good workout compared to the pvc rope I previously used. It is flexible enough for crossovers it will be interesting to see how long it last jumping on a rubberised gym floor.
Overall this is a good jump rope but the only thing some people might have an issue with is when it comes to cutting the "rope" to adjust the length if needed.
There is a steel cable inside that will require some cutters to get through.
Something like scissors wont even touch it and will ruin your scissors.
I recommend leaving it slightly longer to start just to make sure you don't remove too much.
Once I got mine adjusted right it works great. The bearings in the handles are super smooth and the rope rotates really good.
This was weighted evenly, easy to use, doesn't tangle and was a great deal.