Regular price
$99.99 USD
Sale price
$85.99 USD
Unit price
per
Sale
Sold out
The Hererope heavy workout jump rope mat has been designed to not only improve your workout experience but also look after your joints and ropes. It's made from a high density blend of high grade rubber and PVC. It's large size accommodates a variety of workouts and makes this ideal for home use.
Features:

    Length: 55.12"
    Width: 47.24"
    Thickness: 2.74" (7 mm)
    Weight: 8.82 lbs
    When using outdoor, brush any stones or sharp debris from the surface before laying the mat down
    Use a damp cloth to clean the mat. Do not use in a washing machine.
    Keep the mat stored in a cool and dry area.
    For your safety, we don't recommend using your mat in wet weather conditions.
Share
View full details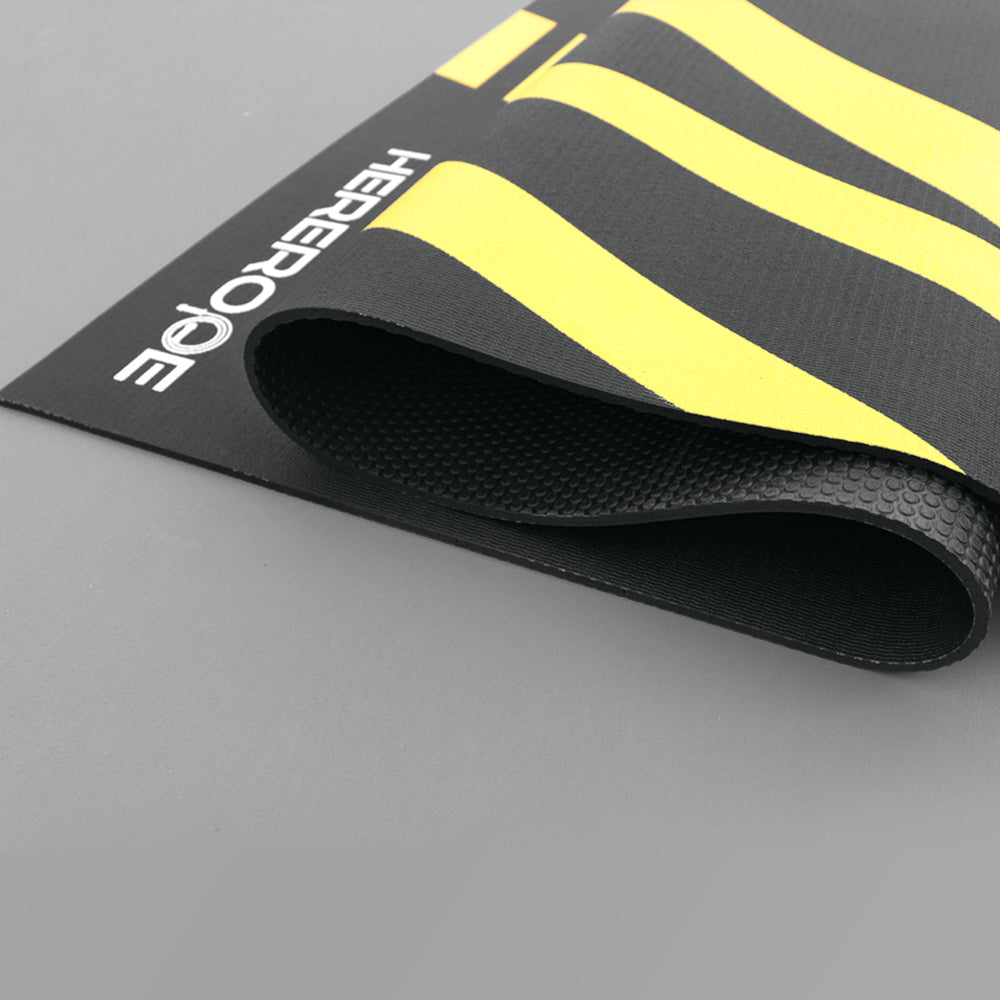 FAQ
What rope length do I need?

If you happen to fall between sizes then we recommend the following guidelines:
1. We recommend that beginners choose the longer version. This gives you more room for error when learning.
2. If you have previous jumping experience or are generally well-coordinated, then it comes down to personal preference. If you want to focus on high speeds, choose the shorter version. If you want to do more tricks and freestyle jumps, then take the longer version.
How often should I jump?

For experienced athletes: 3-5 times a week

For beginners: 1-2 times a week
What type of surface should I jump on?

We recommend jumping on softer surfaces or using a jump rope mat as this will protect both your joints and your rope.
Do I need a jump rope mat?

A skipping rope mat is recommended to extend the life of your skipping ropes and to protect the surface you are jumping on. Using a mat also reduces stress on your joints.