Regular price
$99.99 USD
Sale price
$69.99 USD
Unit price
per
Sale
Sold out
Pro Rope Set interchangeable jump rope system. Including three different heavy-weight cables, allowing you to tailor your workout whilst building power and endurance.
Features:

LIGHTWEIGHT & ERGONOMIC HANDLE DESIGN

PU LEATHER GRIP

GREEN CABLE | 6MM | ≈ 160g

GRAY CABLE | 8MM | ≈ 260g

BLUE CABLE | 10MM | ≈ 420g

DURABLE PVC COATED CABLES
Share
View full details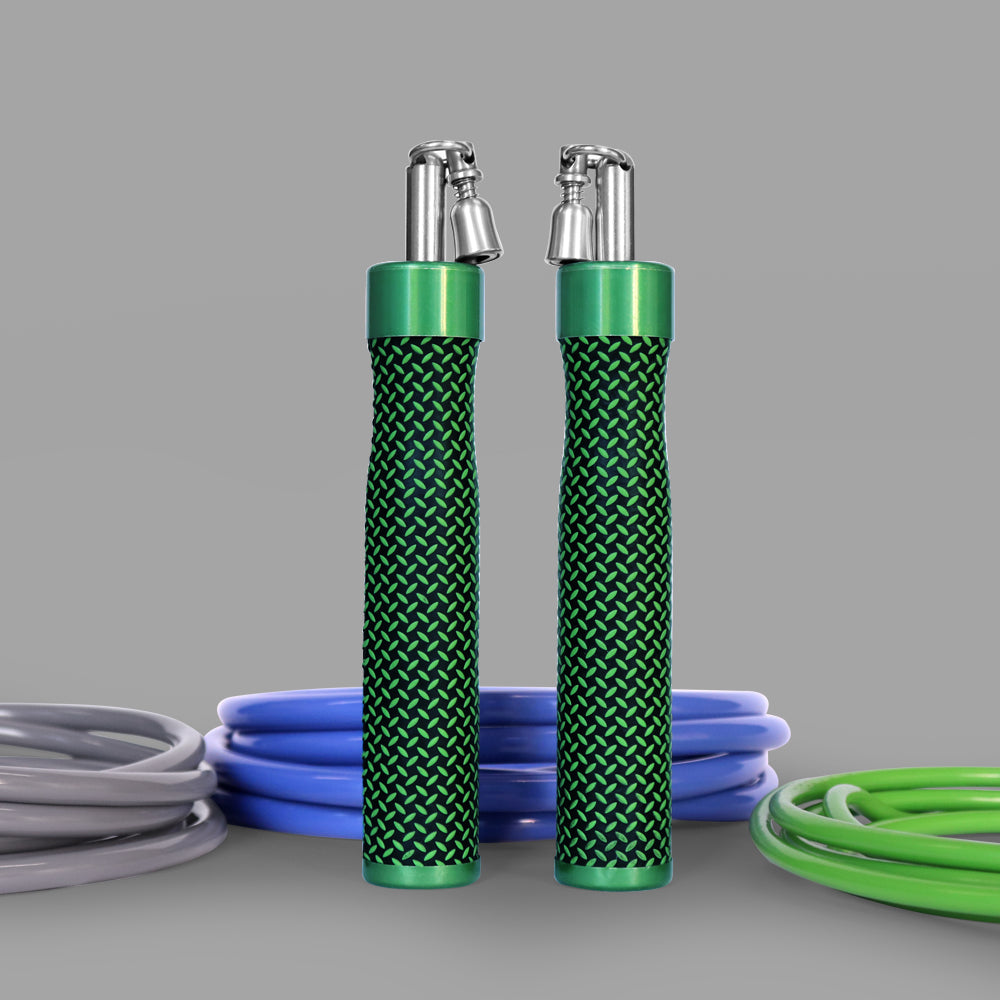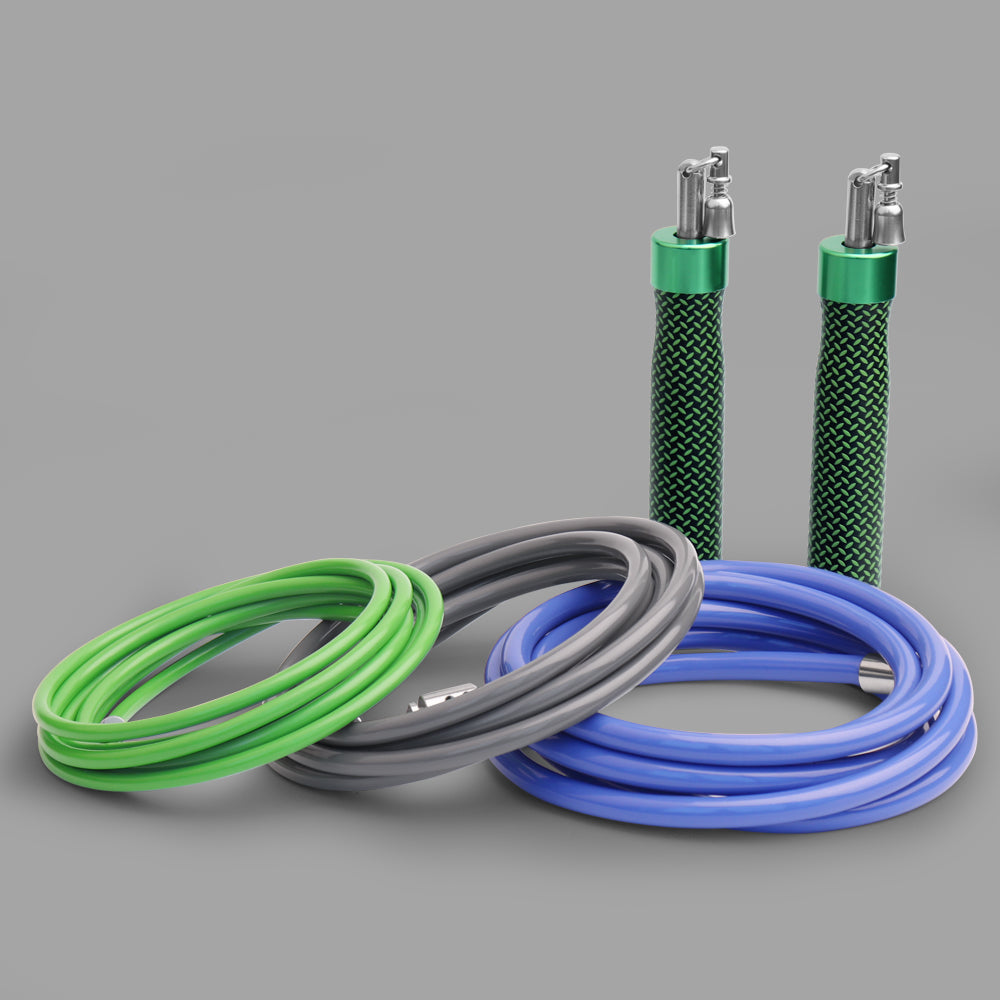 FAQ
What rope length do I need?

If you happen to fall between sizes then we recommend the following guidelines:
1. We recommend that beginners choose the longer version. This gives you more room for error when learning.
2. If you have previous jumping experience or are generally well-coordinated, then it comes down to personal preference. If you want to focus on high speeds, choose the shorter version. If you want to do more tricks and freestyle jumps, then take the longer version.
How often should I jump?

For experienced athletes: 3-5 times a week

For beginners: 1-2 times a week
What type of surface should I jump on?

We recommend jumping on softer surfaces or using a jump rope mat as this will protect both your joints and your rope.
Do I need a jump rope mat?

A skipping rope mat is recommended to extend the life of your skipping ropes and to protect the surface you are jumping on. Using a mat also reduces stress on your joints.
Hererope
Love it, it's just what I needed
Good set
I bought the medium set, it is fine works wel but on of the handles is broken, I asked for a new one but got no reply yet ropes are excellent but I am unlucky with that handle so this is case how is the customer service ? We will find out ….
Good rope with some issues...
One of my handles had a manufacturing defect that made it impossible to attach it to a rope. Luckily it was something I was able to file down myself to make it usable. My only other complaint is about the Allen wrench they give you, which became stripped on only its second use. They should send you a bunch or make them out of stronger material.
The rope has been great to use. I just wish these little issues weren't ruining the ease of use!
Good starting jump rope. The handles spin well. Great for double under practice.
I love these ropes. I own this set as well as the Crossrope Get Lean and Get Strong sets. If you can get this set for $70 my advice is to do it. The handles on these are heavier - more comparable to the Crossrope Get Strong handles. I actually prefer the grip on the Hererope handles.
It takes a few extra seconds to switch these ropes out compared with the Crossropes especially when your hands are sweaty but that's no big deal to me when you consider the cost savings AND the extra 1 lb rope.
As far as durability I've been jumping with these 5 days a week 30 min or so a day and they've held up fine for several months. Will update after long term.