Regular price
$39.99 USD
Sale price
$29.99 USD
Unit price
per
Sale
Sold out
1/2lb Hererope Fit Rope weighted jump rope adds some weight into your workout, which will train your core, endurance and build muscle. But still it also allows you to chase some fast feet combos. Great jump rope for both beginners and advanced jumpers.

Features:

6mm pvc cable with wire core (weights: 305g )
slim mechanised ball bearing handles that spin smooth and the gorgeous leather grip feels amazing
Supplied Allen key and screws this rope is easily adjustable (just need some wire cutters)
Share
View full details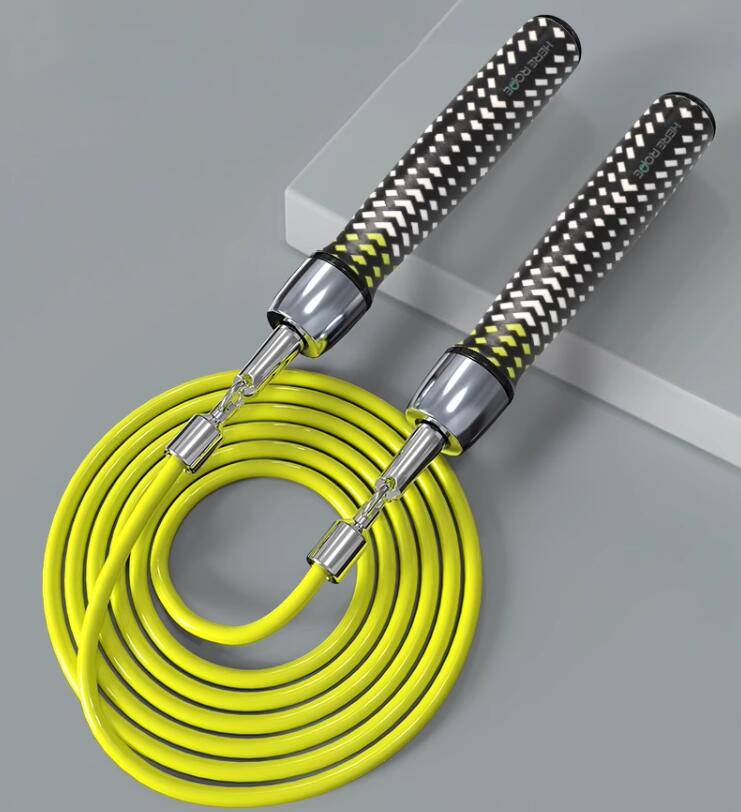 FAQ
What rope length do I need?

If you happen to fall between sizes then we recommend the following guidelines:
1. We recommend that beginners choose the longer version. This gives you more room for error when learning.
2. If you have previous jumping experience or are generally well-coordinated, then it comes down to personal preference. If you want to focus on high speeds, choose the shorter version. If you want to do more tricks and freestyle jumps, then take the longer version.
How often should I jump?

For experienced athletes: 3-5 times a week

For beginners: 1-2 times a week
What type of surface should I jump on?

We recommend jumping on softer surfaces or using a jump rope mat as this will protect both your joints and your rope.
Do I need a jump rope mat?

A skipping rope mat is recommended to extend the life of your skipping ropes and to protect the surface you are jumping on. Using a mat also reduces stress on your joints.