Regular price
Sale price
$29.99 USD
Unit price
per
Sale
Sold out
The Storm Rope weighs in at an optimal 308g/0.65lbs(including the handle and rope) and is built with non-slip, ergonomic handles. It allows you to manipulate and control the rope with more precision whilst helping to keep the workout challenging. The high quality 8mm thick PVC will also ensure the rope remains durable and tough. It is fully adjustable heavy rope.
FEATURES:
Rope's length:10.2ft /3.1m

8mm durable rope

Rope's weight: 255g/0.56lbs 

Ergonomic, non-slip design handle
Share
View full details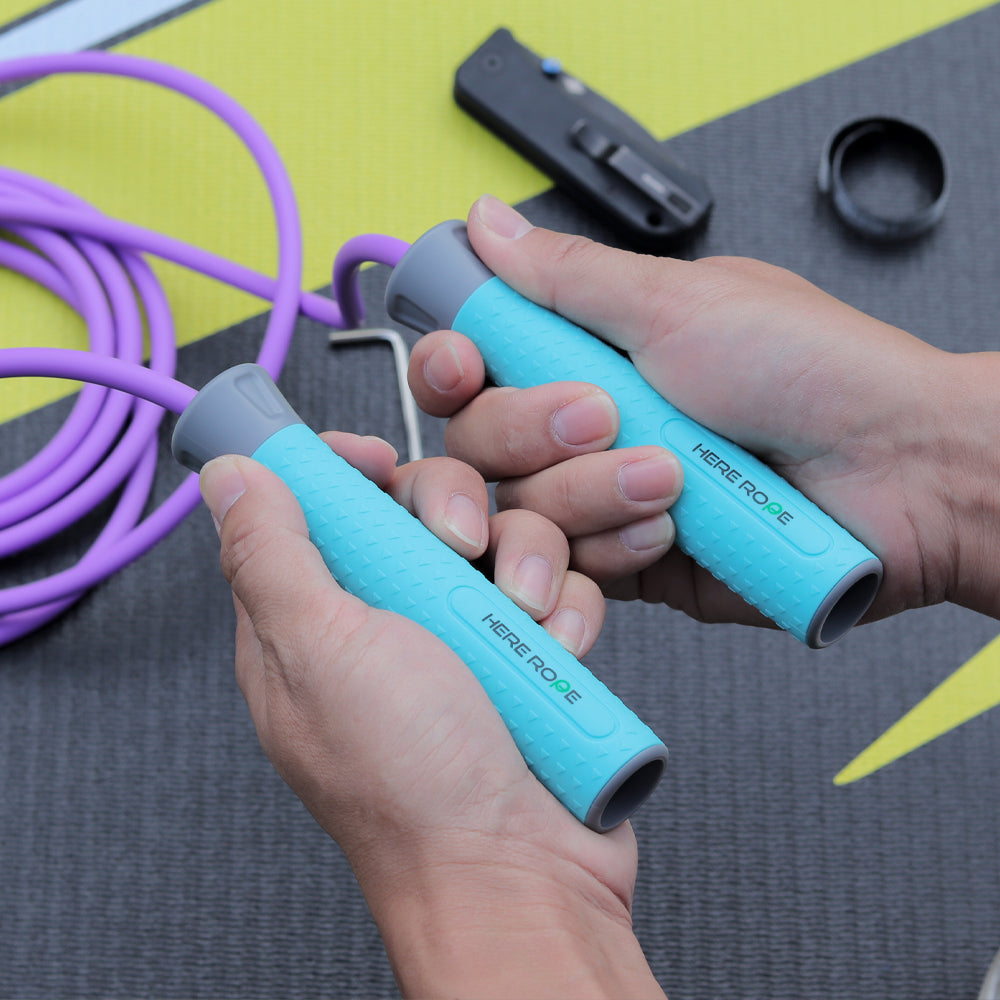 FAQ
What rope length do I need?

If you happen to fall between sizes then we recommend the following guidelines:
1. We recommend that beginners choose the longer version. This gives you more room for error when learning.
2. If you have previous jumping experience or are generally well-coordinated, then it comes down to personal preference. If you want to focus on high speeds, choose the shorter version. If you want to do more tricks and freestyle jumps, then take the longer version.
How often should I jump?

For experienced athletes: 3-5 times a week

For beginners: 1-2 times a week
What type of surface should I jump on?

We recommend jumping on softer surfaces or using a jump rope mat as this will protect both your joints and your rope.
Do I need a jump rope mat?

A skipping rope mat is recommended to extend the life of your skipping ropes and to protect the surface you are jumping on. Using a mat also reduces stress on your joints.
Ok rope…
…not for me though, it´s to inflexible and I don´t understanding the bearings as the rope doesn´t spin much. I might get the 7 mm instead. I have a few HereRopes, the FitRope is my favourite.
I arrive in a reasonable period of time about 15-17 days. Good product. The very thick rope. At first I thought it wouldn't work. But apparently if he does. I'll update my review in a few days, when I 've already tried it carefully.
There was No need to contact the seller, shipping very well packed the product and very quickly.
If I buy back from your store. I recommend it.
Looks well-made and good value for money
Excellent Product, recommend and arrived well ahead of time.
I'm so glad I found this set before spending twice as much on the set you see on social media.
It's really a great rope for a great price...if you are considering it don't hesitate, buy it.